Bucharest University Emergency Hospital is a university clinic with a sustained scientific activity, in which patients receive adequate medical care. Possible medical investigations are very numerous and complex.
SMURD is operating on this modern heliport transferring the patients is in critical condition, in order to provide qualified emergency medical care.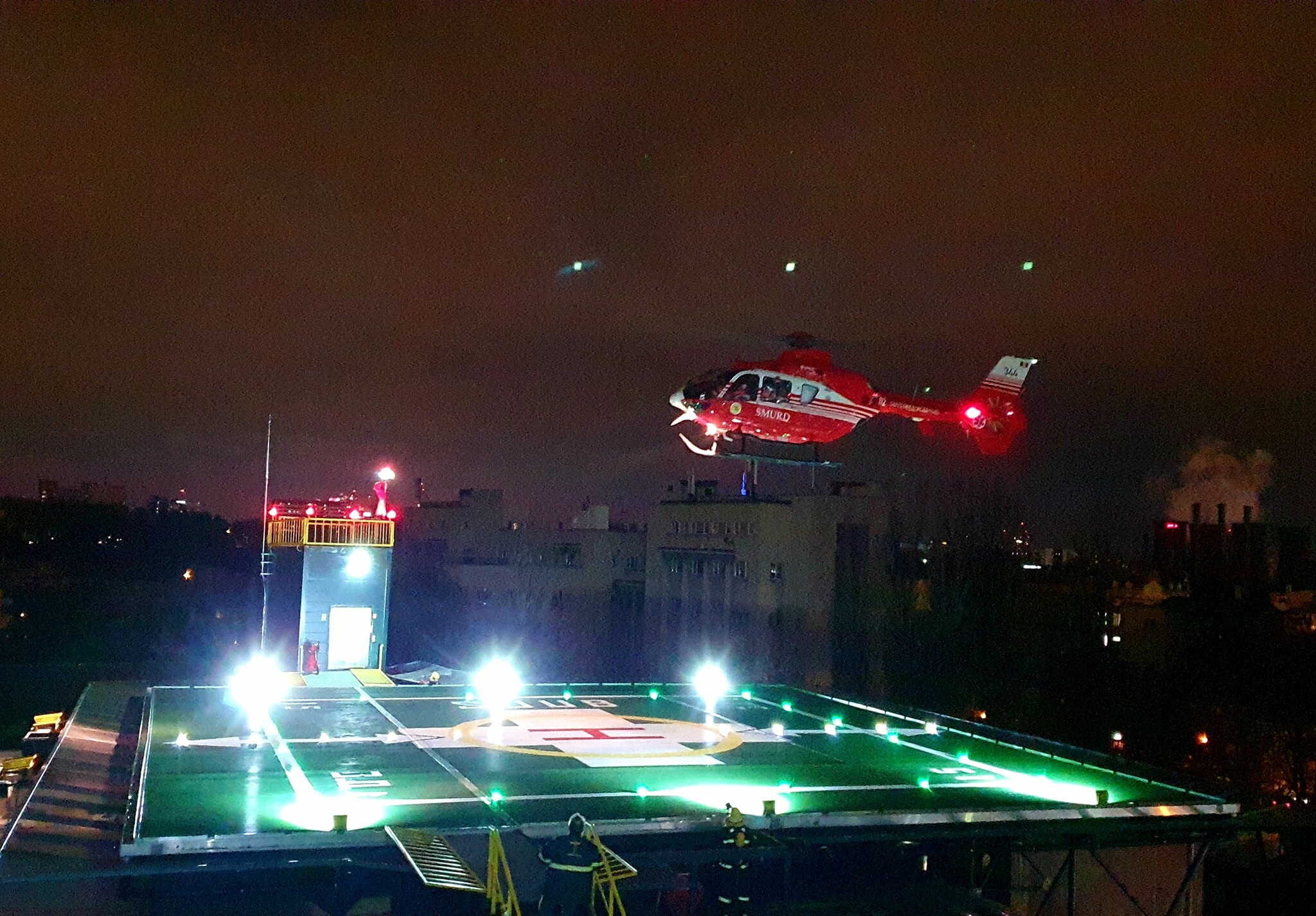 We made here one of our first installation of APAPI (Precision Approach Path Indicator) system made with LEDs.